Veröffentlicht
1988
Entwickler
Bill Aspromonte
Entwicklerfirma
Atari, Inc.
Modellnummer
CX26120
Genre
Shoot'em up!
Medium
Steckmodul
Controller
Joystick
Spieler
1
Wertung
8.0/10
✰✰✰✰✰✰✰✰✰✰
Bemerkungen
Bereits 1984 unter dem Titel Stargate erschienen.
Boxtext
---
Alien marauders are attacking your planet. They're kidnapping resident humanoids and turning them into mutants! You pilot your ship along the planet surface, blasting away. But first you go for the Landers – the most treacherous of the aliens

You race to the nearest Stellar Gateway and whoosh! You experience that eery time-warp feeling as you're transported to the other side of the planet. Only you, with the help of the Stellar Gateway, can save the planet against attack!
---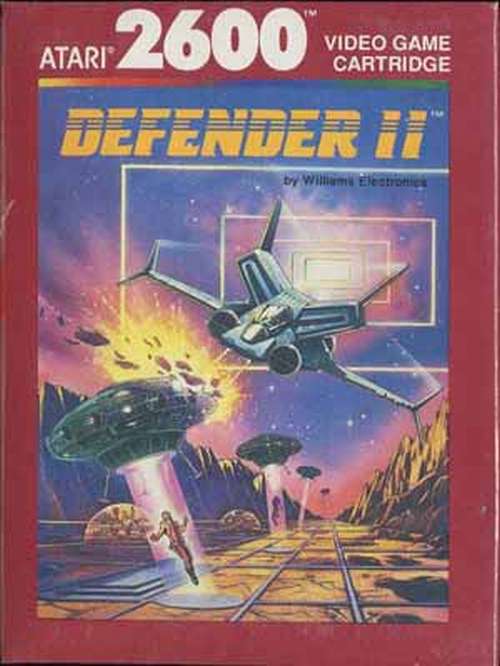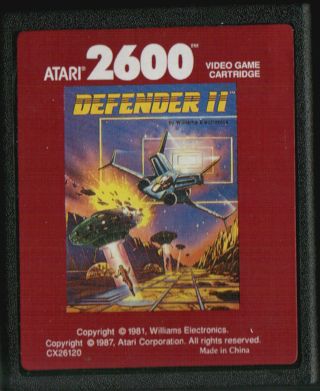 Weitere Versionen
---
▶ Stargate (Apple II, AtariSoft)
▶ Stargate (Atari 2600, Atari)
▶ Stargate (Atari 5200, Atari)
▶ Stargate (Atari Graduate Computer, Atari)
▶ Stargate (Atari XE, Atari)
▶ Stargate (Commodore 64, AtariSoft)
▶ Stargate (Commodore VC-20, AtariSoft)
▶ Stargate (IBM PC, AtariSoft)
▶ Stargate (Texas Instruments TI-99/4A, AtariSoft)
---
Weitere Titel der Reihe
---
▶ Defender (Atari 2600, Atari)
▶ Stargate (Atari 2600, Atari)